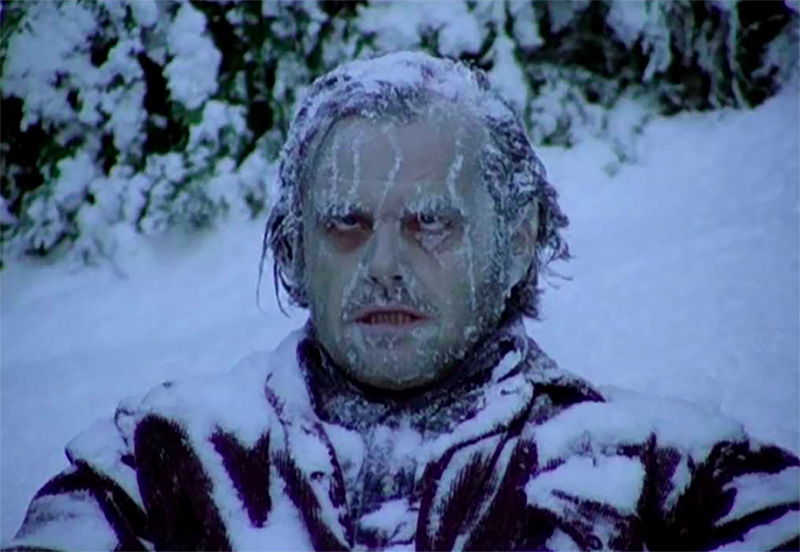 During the summer, owning a horse is great. On those long summer days, the work that comes with owning a horse feels easy and manageable. And then the winter arrives. As the nights get darker, and the fields get wetter, you can't help but question your choices.
When your phone's alarm rings at 5.30am, it's difficult to tackle the dark, wet, cold and windy conditions that are a rite of passage every horse owner must endure. Not to mention that once your work day is over, you're back on the yard and dressed like you're ready to take on a polar expedition.
If this is you, then we're here to help. We've got 5 useful tips to make winter life with your horse that little bit easier.
Think about lighting for your horse and training
The shorter winter days mean that having a job or other commitments during the day make it difficult to get to the yard during daylight hours. Exercising and yard duties are usually taken care of in the early and late hours of the day, which at this time of year is under the cover of darkness. And as we've all come to discover, a smartphone torch can only do so much!
If you're lucky enough to have somewhere to exercise your horse, but don't have purpose-built floodlights, an easy solution is to use portable, rechargeable ones.
Designed for building sites, these can be positioned at each corner of your school, either placed on the arena fence or on top of jump wings. We find these provide more than enough light to exercise your horse safely. They differ in price, but good ones cost around £20 to £40, depending on deals you might find, and overall quality. They're truly an absolute lifesaver.
What's more, as well as for exercise, portable floodlights work just as well as yard and stable lights.
Make the most of your horse rug and repair it
Over time rugs tear. Or, if you're unlucky, your horse removes newly-purchased ones and is wearing nothing but their birthday suit when you find them, with a brand new rug damaged and dirty on the floor. Instead of amassing a collection of these broken rugs in your garage, here are a couple of ideas of what to do with them.
The first is an easy one: find a local rug cleaner and repairer. If you're on a livery yard, the yard owner or another livery will be able to give you the contact details of someone in your area. This option requires the least amount of effort on your part, and you'll get lovely clean rugs at the same time.
If you fancy the challenge, and are looking to save some pennies, it's possible to do these repairs yourself. You can buy horse rug repair kits online, with one of the most popular being the Stormsure Horse Rug Repair Kit.
Are you looking for patches?
Why not see if anyone on your yard is about to throw away a broken rug they don't need anymore. They may not want to go through the hassle of repairing it, but their hand-me-downs can save you from sacrificing one of your broken rugs to fix another.
For expert-level DIY rug repairers, there are options that require a little more skill than taping patches. If you want the challenge, you can try sewing your old rugs, either by hand or using a machine. Second hand sewing machines can be picked up relatively cheap on websites like Pre-Loved or eBay.
Tackling your horse's mud fever
Owning a horse who suffers from mud fever during the UK winter months is a challenging, not to mention time-consuming, task. There are mixed opinions as to whether you should wash a horse's legs daily and keep them clean, or leave the mud on to act as a natural barrier.
Speaking from personal experience, though the easier option, leaving the mud on doesn't work. One of our horses is a "good Irish" type and requires his legs washed, cleaned and towel dried every day. However, starting this new winter task quickly led us to the realisation that towels can be expensive.
If you don't want to re-mortgage your house just to get through mud fever season, Google "second hand or used towels" to find cheaper options.
We hope this towel tip brings as much joy to your life as it has mine—it really is the little things!
A final tip when drying horses' legs after washing off mud is to use stable bandages overnight. Bandages help damp legs dry quicker and provide some protection from bacteria.
The horse ice bucket challenge
More than just a viral phenomenon on Facebook, UK horse owners also face their own ice bucket challenge. During the winter, we have the daily task of smashing ice in the field water bucket to ensure there is a drinking supply available.
An easy adjustment is to use a plastic or rubber water trough. Both of these materials are better thermal insulators than metal, helping to prevent the freeze.
Now to the more serious stuff.
Find some leftover bubble wrap, or buy some relatively inexpensive wrap online, as well as some gaffer tape. Armed with your supplies, roll the bubble wrap around your water bucket entirely.
Once it's covered, wrap it completely again using the tape, until the bubble wrap is no longer visible. It might be easier with an extra pair of hands to help you!
Bubble wrap is known to be a very good insulator. It's regularly used in the winter months to insulate polytunnels, greenhouses and as insulation for houses. Remember to place the bubbles facing towards the bucket, with the flat side of the wrap on the outer side, or it won't insulate well.
Saving time at the yard
The subject of saving time could be a blog in itself, however there are a couple of key areas worth mentioning when thinking about the winter as a horse owner.
First things first, buy a bigger wheelbarrow. It's more of a tip for those with straw beds, but the time you'll save by not traipsing back and forth from the muck heap several times per stable, it will be a god send in the winter. We guarantee that you'll end up questioning why you didn't do it earlier. It was by far the best money we've ever spent!
Our final time-saving time is buy a hay bar. Having recently converted from hay nets, we can testify how life-changing this can be. Who wants to be removing your gloves to untangle hay nets when the temperature outside is freezing?
You can pick up one of the popular black plastic hay bars on eBay, second hand, for about £20.
To wrap up
We all find winter a challenge when it comes to looking after our horses, but hopefully you'll find something useful in these five tips.
Leave a comment and let us know what top tips you can't live without during the winter!
Whickr is the app being developed for buying and selling horses.