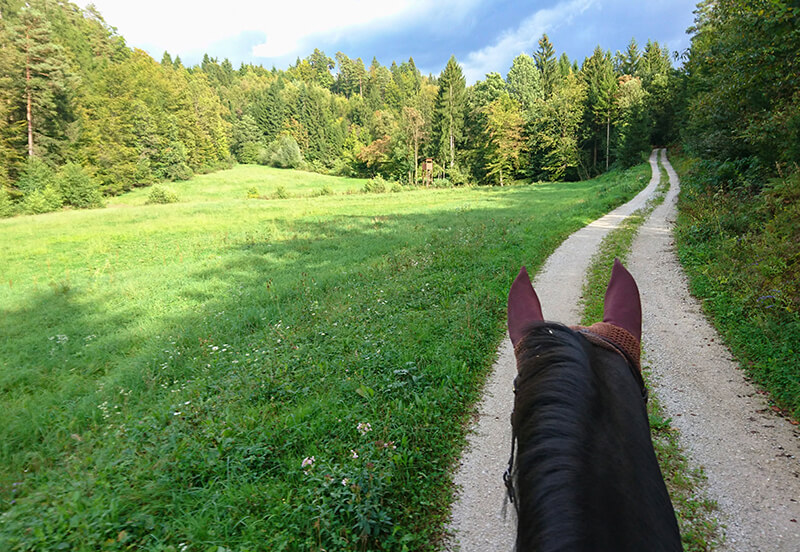 When buying your first horse, the benefits of finding the right type of horse suitable for a novice to learn how to ride cannot be overstated. Your first horse is going to set the bar for how quickly you progress, grow in confidence, and enjoy being an equestrian.
As a novice rider, do you want to buy a first horse that you can have fun on? A horse that you can learn and improve on? A horse you can build a partnership with? Following the steps outlined in this blog will help you find a perfect first horse to achieve your goals.
First up.
Define your goals
Define the goals you want to achieve in the first twelve months of riding. This will help focus your search on horses that are suitable.
As a novice rider, learning how to ride in the paces; walk, trot and canter, without assistance, is a useful goal to start with. Other goals most adult riders have when learning to ride include being comfortable out hacking, riding your horse on the beach, and enjoying sponsored rides with friends. You may also wish to learn how to jump around a small course of fences, with the ambition of taking your horse to an unaffiliated competition within the first twelve months.
Your goals along with your level of experience riding and owning horses are inputs that help shape the requirements your first horse must have.
Key requirements a first horse must have for a novice rider
When browsing horses for sale, for novice riders there are two key requirements to remember when reading descriptions; 1) The horse needs to be experienced, and 2) The horse must be safe and sensible on the ground.
1. The horse must be experienced
Mixing novice horses with novice riders rarely works out well. A novice horse will be unsure and will therefore require an experienced rider who is able to provide an education and build confidence. Young horses going through their adolescent years can also have a cheeky side to them, where they will avoid doing what you ask. As a novice rider, learning how to ride is already difficult, buying a young horse will only make the challenge bigger and potentially more daunting. As a ball-park figure, for your first horse, stick to eight years old and up.
Experience isn't just about age. Your new horse should have a successful history related to your goals. In our example, we're looking for a horse who enjoys hacking, cantering on the beach and attending fun rides where there will be other horses. Buying a horse who has experience in those areas will make achieving our goals easier. Even better, a horse who has been ridden by a novice rider and has the relevant experience is a perfect first horse.
2. The horse must be safe and sensible on the ground
As a novice rider, you are likely inexperienced with handling and looking after horses. Regular tasks when you own a horse will include; leading out to the field, picking their feet out, grooming, tacking up, and loading in a trailer or a horsebox.
Having a horse that is naughty to handle on the ground can knock your confidence when you are not experienced handling horses. This can lead to the naughty behaviour getting worse, the problem bigger, your confidence eroded, and worst-case scenario, it causes an accident.
Like learning to ride, learning all aspects of stable management and being a horse owner is something that you want to do with an experienced horse that will look after you.
Buy a horse being sold on the qualities you are looking for
Horses are advertised for sale with their best qualities promoted in the description. Remember most sellers want the most suitable rider for their horse's experience too, so it is beneficial for a novice rider to look for the following phrases in the description;
● Snaffle mouthed at all times
● Perfect all-rounder who has done a bit of everything
● Never gets silly or strong
● No vices
● Would suit a riding club, family home, mother/daughter share
● Took me from a novice rider to competing at …
The key phrases as a novice rider that should be treated as red flags when reading descriptions;
● Fantastic potential
● World-class bloodlines
● Destined for the top
● Would suit an amateur or professional
● Green
● Not a novice ride!
The more key phrases that are positive in the description of the horse for sale, the greater the chance the horse is suitable for what you want to achieve.
Now you have outlined your goals, must haves, and know the key phrases to look for, you should be confident choosing a selection of horses advertised for sale that look like the perfect partner to help you learn to ride and enjoy horsemanship.
Viewing a horse
The next phase to buying your first horse is viewing horses. Buying a horse straight from the advert unseen may seem convenient but can be expensive later down the line.
First things first.
Bring someone with experience to the horse viewing
Even professional riders will often take another pair of eyes to view a horse. Taking someone with experience is useful because it is another person's opinion that you can trust. They may see something you have missed, ask different questions, and see if you look like a good fit with the horse. Your riding instructor would be a great choice. An experienced equestrian can also ride the horse for you, giving you an opportunity to watch how the horse behaves with a different rider.
Viewing a horse isn't just about the riding
Going back to our must haves, the second must have was safe and sensible on the ground. When viewing a horse, this is your best opportunity to see how the horse behaves when being handled. Ensure you watch the sellers tack the horse up, pick its feet out, and when the riding is done, whether they are washing the horse off or turning the horse out in the field, ask to help to give you more opportunity to see the horse's behaviour.
How many horses should I view?
When it comes to the number of horses you should view, there is not a fixed number. However, to provide some healthy comparison, ideally, viewing at least three horses gives you a better chance of picking the right horse.
Be honest about your level of experience
Sometimes it is easy to inflate your experience and level of riding ability. When you are buying a horse, it is advisable to be completely upfront and honest. Most sellers will be looking to match their horse with a suitable new owner.
Always get your future horse vetted
Your first horse is going to be a little older and experienced, with age and experience, sometimes come old injuries. The seller has no doubt been upfront and honest, however, they may not be the original owner and sometimes things get missed. A pre-purchase vetting will highlight any issues that may put you off purchasing and would become expensive to treat or manage later on. If you are insuring your horse, it is likely the insurance company will want to see a vet report.
Even if the horse has recently been vetted, for the extra couple of hundred pounds it might be worthwhile getting a second opinion.
The final piece of advice for a novice rider who has bought their first horse…
Have regular riding lessons on your horse
Budget permitting, it is a sensible idea to have regular riding lessons. An instructor experienced in teaching novice riders will accelerate your progression exponentially compared to you learning to ride without an instructor on the floor.
To wrap up
Buying your first horse as a novice rider can and should be an amazing experience. But, can turn into a disaster if not done correctly. The advice provided should help you find a suitable horse. However, it is not a guarantee, as with most things, you can do so much to increase the chances of finding the perfect horse, but there is still an element of luck involved, therefore we wish you the very best of luck with it!