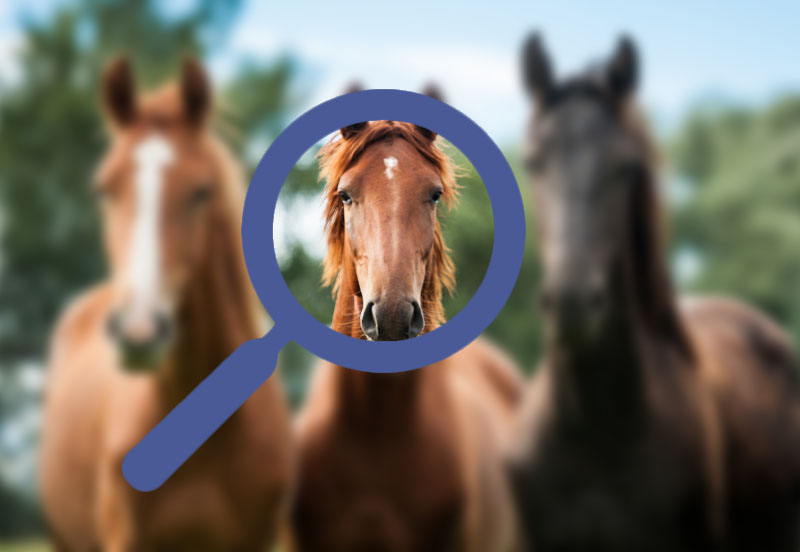 We all love Facebook for catching up with friends, organising events, and the occasional cat meme, but are horsey Facebook groups the best place to find your next horse? The answer is probably not.
That's not to take a swipe at the professional producers and sellers of horses that use Facebook as a platform to reach a wider audience. It can be great for them; reducing the need to constantly update and spend money on a website that people only find if they're actually looking to buy a horse or the site itself.
No, I'm talking about the UK Facebook groups for buying and selling horses or ponies.
These Facebook groups resemble jumble sales for horses, or to be a little more generous, a TK Maxx: there are some great horses if you spend time digging, but there's also a lot that aren't suitable that makes you want to give up before you even reach the good ones. It takes time, patience and luck to succeed!
Not to mention the fact that every time I see an amazing horse that's just right for me, inevitably there will already be hundreds of comments. So, when I see a promising horse, I panic! Time is of the essence! I try to tag my best friend, but quickly fail because she isn't a member of that Facebook group. Damn it, another one lost to the rat race.
The result of all this is that I've started hurrying like a woman possessed, taking screenshot after screen shot of the ad descriptions, photos of walking, trotting, cantering, jumping as well as, of course, a cute head shot. Next, I'm onto WhatsApp, trying to send my friend everything as quickly as I can, only to run into Wi-Fi or 3G issues.
Nooo!
Being patient is apparently essential when buying a horse, but not today.
I'm seeing more and more likes, shares and comments on the post about my perfect horse. I'm panicking about ten times more than when I saw it originally. My mind is racing with a million thoughts about how this horse is the one that will change my life; even take me to the Olympics!
I decide that I don't need to consult my friend – I'm definitely right, this is the perfect horse for me. I message the seller directly and ask if he's still for sale, only to receive the reply, "Yes, but I've had a lot of interest".
By now, I'm beside basically myself. I can't miss out on my future forever horse; it simply cannot happen! I'm a strong and independent woman, armed with an overdraft (that I can extend if I ask the bank nicely) so I put a deposit down and secure the purchase… how exciting!
A few minutes later, just when I'm calming down, my friend gets back to me on WhatsApp. Her message says, "I know the horse I've seen him at a show." That's great news I'm thinking, she's going to be so excited when I tell her that my deposit has secured this future Olympic star! As I see her typing, I can't help but brim with joy, only for my heart to sink to the pit of my stomach when it comes through: "It's that one you said there isn't enough alcohol in the world that would get you to sit on that crazy thing", she writes.
Inwardly, I weep a little, and muster the strength to reply "Oh yeah, I thought it looked familiar!" Failing to get the green light I sought from my friend, I message the seller and explain that, actually, I don't think it's the right horse for me.
I lose my deposit and my pride. Although, if we're being honest, that was probably long gone anyway.
Let me be a cautionary tale and say this is one of the reasons why horse buying and selling groups on Facebook can come with its flaws. The popular horses – or the pretty ones that are in most people's budgets – look more in demand than they are, creating a false sense of urgency that makes you go into panic mode. The hundreds of likes, comments and shares drive you to hand over your deposit when you haven't even heard your friend's opinion.
The open auction-like environment, with its swirling fake news creates a sense of urgency. Luckily, that overdraft keeps on going a little bit deeper!