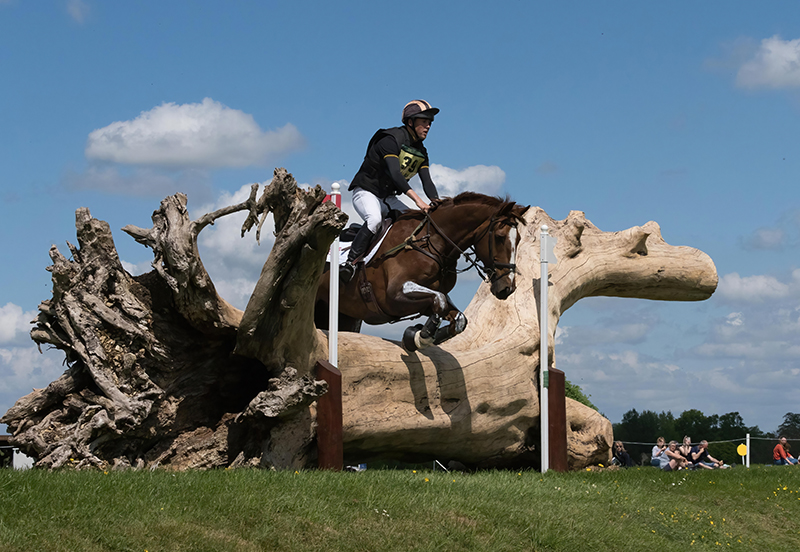 Badminton Horse Trials 2023 has already started! With many people asking how to watch the event via TV or streaming devices and where to find tickets, we thought we'd help by putting together this short blog post.
How to watch Badminton Horse Trials
If you are not in a position to attend the event in person, there are a couple of alternatives that are suggested. On their website Badminton suggest watching it via their own streaming service for £19.99 named Badminton Horse TV. Those with an Amazon Fire Stick or an iPhone are able to watch it through those applications where the Badminton Horse TV app features. Otherwise for maximum screen size and enjoyment, hooking your laptop up to your TV using a HDMI cable will give the look and feel of watching it on real TV.
If you are not in a position where you wish to cough up £19.99 to watch Badminton Horse Trials live or don't have the technical expertise to sign up, a highlights programme on BBC 2 is on Monday the 8th of May which will also broadcast the final 10 showjumping rounds live, also found on BBC iPlayer.
Where to find tickets
Tickets are still available online on the Badminton website, however tickets to watch Monday's showjumping finale sat in the grandstand are sold out online.
The best place to search for these tickets along with other tickets, if you are feeling generous and want to help someone out who now can't attend, is on Facebook. One of the most popular groups which is now becoming a hive of activity for secondary trading of Badminton tickets is the group Eventing UK. Make sure when searching this group you change your view preferences from most relevant to newest posts, that way you'll see the most recent posts and might be in with a chance of scooping up tickets to watch the showjumping finale sat in the grandstand.
A word of caution: Please be aware of scammers and fraudsters. Make sure when buying online from a private buyer that you take the necessary precautions, and if it feels suspicious, err on the side of caution and look elsewhere.
What is Badminton Horse Trials
The Badminton Horse Trials is one of only six five star long format eventing competitions in the world held at the Badminton Estate in South Gloucestershire. It is one of the most prestigious three-day events in the world and attracts top riders from around the globe.
The competition consists of dressage, cross-country, and show jumping phases over four days. Why four? Due to the number of competitors the dressage is allocated two days, however we still call it a three-day event. The winner is the horse and rider combination with the lowest score overall. The cross-country course is deemed by most event riders as one of, if not the, most challenging of courses you can complete, with riders having to navigate over 30 obstacles across a distance of around four miles.
The Badminton Horse Trials have been held since 1949 and have a rich history of tradition and excellence in the sport of eventing. The event is attended by thousands of spectators each year and is widely regarded as one of the highlights of the equestrian calendar.
Expect to see hundreds of equestrian enthusiasts sporting the Badminton look; Fairfax and Favour suede boots, white jeans, a complimentary shirt, schoffel gilet or something similar with a hat to match.
What is the format and timetable for Badminton Horse Trials?
The Badminton Horse Trials follow a three-day eventing format (actually four-day due to dressage taking up two days), which is a test of horse and rider skills in three different disciplines: dressage, cross-country, and show jumping.
Friday and Saturday: Dressage
Friday and Saturday are dedicated to the dressage phase, where the horse and rider perform a set of movements in a standard arena to showcase their training, obedience, and elegance. The dressage test is scored on a scale of 0-100 and the lower the score, the better.
Sunday: Cross-country
The third day is the cross-country phase, where horse and rider must navigate a challenging course of solid fences, water jumps, ditches, and other natural obstacles. The cross-country test is timed and penalties are added for refusals, falls, and time faults.
Monday: Show jumping
The fourth and final day is the show jumping phase, where horse and rider must negotiate a course of showjumps in an arena. The show jumping test is scored on faults, with penalties added for refusals, knockdowns, and time faults.
The overall winner of the Badminton Horse Trials is the combination with the lowest score after all three phases are completed. In the event of a tie, the combination with the lowest cross-country score will be the winner.
Good luck with your search and enjoy Badminton!