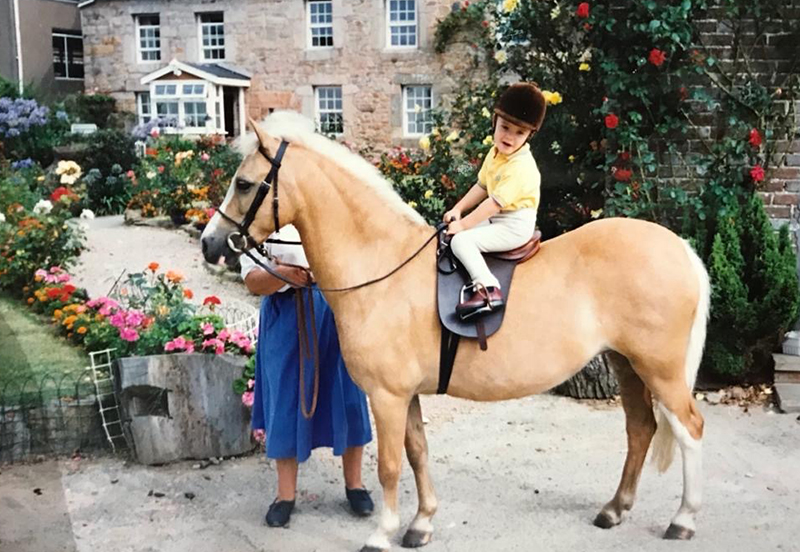 The equestrian world can be a maze of information for non-equestrian parents. From browsing through ponies for sale to understanding the dynamic landscape of horse-riding, it may all seem overwhelming. However, this journey can be a rewarding and exciting venture with the right guidance. In this comprehensive guide, we'll walk you through important aspects, including choosing a pony for sale, understanding pony clubs, starting lessons, and exploring the various equestrian competitions.
Understanding the basics
As you explore ponies for sale, it becomes evident that equestrianism extends beyond a hobby—it's a lifestyle. This lifestyle fosters in children life skills such as responsibility, empathy, discipline, and patience. As you prepare to introduce your child to this character-building pastime, understanding these fundamentals is essential.
Pony Clubs: An equestrian social and learning hub
While exploring ponies for sale, you'll frequently encounter the term 'Pony Club.' These international youth organizations are dedicated to promoting equestrian activities and instilling sportsmanship and character-building skills. Being a part of a Pony Club offers a child a sense of belonging, structured learning, and fun competitions.
To find your local Pony Club branch, visit the official Pony Club website, which has a directory listing all branches by region. Once you locate a branch nearby, you can contact them via the provided email or phone number. They'll guide you through membership procedures and answer any questions you might have about their activities.
One of the highlights of joining a Pony Club is the much-anticipated Pony Club Camp. This annual event is a week of immersive equestrian learning and fun, where children spend days with their ponies, improving their riding skills, learning about horse care, and enjoying social activities with their peers. Pony Club Camps often culminate in a mini competition, which is a joyful and exciting experience for all participants.
Finding the right pony from ponies for sale listings
The height of the pony, typically measured in 'hands,' should be appropriate for your child's age and size. Ponies range from about 9hh to 14.2hh for larger pony breeds. The age of the pony should also be factored in when looking to buy a pony for your child to learn to ride.
Consulting an experienced equestrian or a riding instructor will help guide you through the process of choosing the correct pony for your child, whittled down from a long list of ponies for sale.
Remember, when setting a budget for a pony, the initial cost is only part of the picture. The ongoing costs of looking after a pony —like feeding, veterinary care, farrier services, tack, insurance, and stabling—should also be considered.
Stabling options: DIY livery vs full livery
Upon purchasing a pony, you need to consider where to keep it. Two common options are DIY (Do It Yourself) Livery or Full Livery. DIY Livery requires time and effort as you'll handle all the pony care. In contrast, Full Livery is a 'full-service' option where the livery yard manages everything from feeding to exercising your pony.
Equestrian Lessons: From beginner to competition
Once you've bought a pony, your child should start riding lessons with a certified instructor. These lessons are essential for learning proper riding techniques and safety protocols. As their skills develop, they may start participating in local or national competitions, which provide a measure of progress and a great learning experience.
An introduction to equestrian competitions
Equestrian competitions come in various forms and styles, offering a range of experiences for young riders. Here's a brief introduction to some of the most popular types:
Showing: This is a discipline where ponies are judged based on their conformation, manners, and the rider's presentation. It's a great starting point for young riders as it cultivates attention to detail and presentation skills.

Showjumping: This thrilling event involves riders guiding their ponies over a course of obstacles within a certain time. It requires agility, precision, and excellent communication between the pony and rider.

Eventing: This is a triathlon of the equestrian world, encompassing dressage, cross-country, and showjumping. It's more advanced and requires a high level of skill and stamina from both the rider and pony.

Mounted Games: These are fast-paced, fun games played on ponies. They build teamwork, quick thinking, and riding skills.

Cross-Country: This is a test of speed, endurance, and jumping ability over natural terrain. It builds confidence and adventurousness in young riders.

Hunter Trials: This is a type of cross-country competition but typically on a smaller scale and less demanding.

Fun Rides: These are non-competitive and are a great way for young riders to enjoy riding their ponies in a relaxed and fun environment, often in the company of friends.
Remember, while competition is a part of the equestrian journey, the emphasis should be on learning, enjoyment, and developing a love for equestrianism. Happy riding!