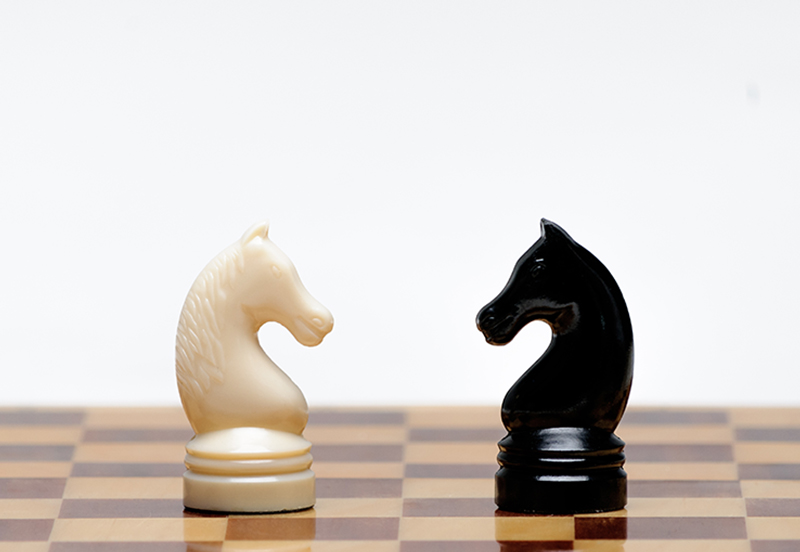 There's no denying there is some unspoken friction between buyers and sellers of horses in the equestrian world. At Whickr as it's our mission to create a safe, more effective community for horse sales to happen, we have conducted a number of interviews with experienced buyers and sellers to see if there is something that can be done to make buying and selling horses easier for both parties using our technology.
Here's three common threads of feedback I've learnt so far.
Trust and Facebook Stalking
The most interesting learning we discovered and was consistent on both sides of the transaction is that interviewees highlighted trust as being the most important consideration when buying or selling a horse.
It would seem from the interviews that most buyers will buy horses from horse dealers they already know, recommended horse dealers or horse dealers with a good track record that is available for public scrutiny – not on the horse dealer's own website.
When buying from private sellers, savvy horse buyers use Facebook as their go-to due diligence tool. Facebook stalking, a crude nickname but one that has been widely adopted, is extremely popular and powerful, allowing buyers to see the history of the horse in a more authentic manner, the environment the horse is coming from and create a quick profile in their mind of what the seller is like.
On the other hand and surprising to me, sellers also use Facebook as their go-to due diligence tool to assess a buyer's riding ability. This due diligence is based on sellers' past experiences of buyers overinflating their riding abilities, something I found outstanding because if anything I would downplay my level of competency when horse viewing. Better to underpromise and overdeliver is how I live my life.
I can understand why sellers need to assess the rider's ability not just for suitability and time wasting, but as one interviewee quite rightly said…
"If I let a novice rider miss my confident young horse enough times when jumping, then another novice rider get's on and does the same thing, at the end of the two viewings I potentially have a very different horse with half the confidence he started with."
In my opinion that is a completely valid point. I have a young horse myself and the only person that is allowed to miss him jumping is me.
Other sellers simply ask for a few videos over WhatsApp to check that the buyer's riding ability matches up to the horse they have advertised for sale.
Both parties of a horse sale want more info before speaking
The buyers I have spoken with often would like to see a record for a competition horse. In advert descriptions rather than a vague sentence saying "Experienced Riding Club Horse" or "Experienced Hunter" they would like a deeper dive into what that experience looks like. Perhaps spending a little more time adding more details on the advert will save the seller an unnecessary phone call or even encourage a sale!
It was also mentioned that as well as accomplishments, perhaps the negatives or quirks could be outlined with greater clarity. This point I'm not entirely sure applies to horse dealers as it does to private sellers. Reputable horse dealers with repeat business and a book of clients know it isn't worth not highlighting the bad points on one horse sale. However, sometimes the horse dealer or sales agent has a limited set of information because the end seller, who is a private seller, has failed to disclose all of the horse's quirks to the horse dealer or sales agent.
Private sellers on the other hand have no legal reason to disclose a horse's quirks, it is a moral choice compared to a legal requirement when you are considered a professional who earns an income from horses. I'm not saying all horse dealers or sales agents are perfect, they clearly aren't due to all the horror stories you hear, but a few bad apples shouldn't be allowed to spoil a bunch.
I digress, buyers want more information on the horse's experience, its quirks, and medical history was also something buyers would like visibility on. Sellers on the other hand, as well as videos, would like something similar to a questionnaire which is filled out by the prospective buyers before initial communication is conducted. A filtering process to separate the wheat from the chaff, like what Linkedin is to recruiters, does the jockey have the experience? Or the right support network around them that buying this horse will prove suitable without any unnecessary comeback in the months after the sale?
Both parties are fed up of lack of responses
Buyers of horses are fed up with messaging sellers, hoping more than expecting a response. Some of the interviewees who were buyers could sympathise with the volume of enquiries that sellers get especially for those that are advertised at the right price, colour, age, and level of experience. I suspect sellers receive hundreds of enquiries for the popular types. But, buyers quite rightly say it wouldn't take too much time to write the word "Sold" as a response, allowing the buyer to carry on their search without any misplaced optimism that the seller might simply be busy and will reply in due course.
Sellers on the other side of the coin are tired of entertaining prospective buyers, spending hours on the phone, sending across all types of videos and photos requested and answering every question asked, sometimes over a period of days and then poof, silence, not a whisper or a single message from the buyer ever again. It would not take a buyer too much time to respond and say "Thank you, but the horse isn't what I am looking for."
In summary
What I've learnt so far from interviewing buyers and sellers of horses for sale is that the majority of friction felt on both sides revolves around three key themes; trust, more information upfront and better communication.
Here at Whickr HQ we are still conducting interviews with buyers and sellers, if you would like to share your own experiences and answer a small set of questions please get in touch, we'd love to speak with you!